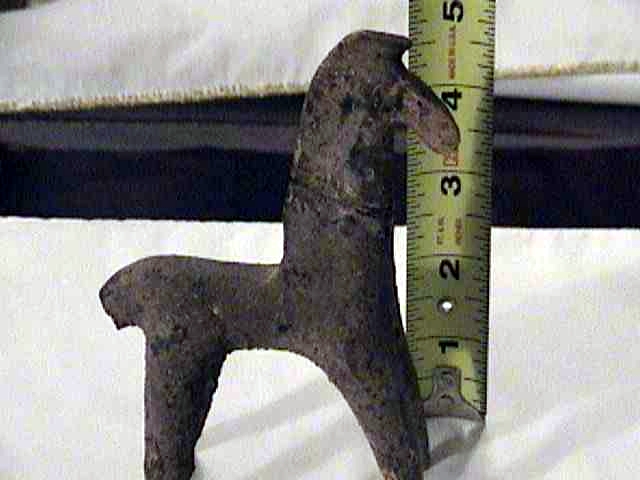 Ancient Terracotta horse. Variety most commonly associated with Beotia, circa 600 BC. Measures 4-1/4" H. Broken and repaired part of tail missing, but all original. For reference of near identical item see - Royal Athena - Art Of The Ancient World - Vol. XII - 2001 Edition - Item #128.
Terracotta Goddess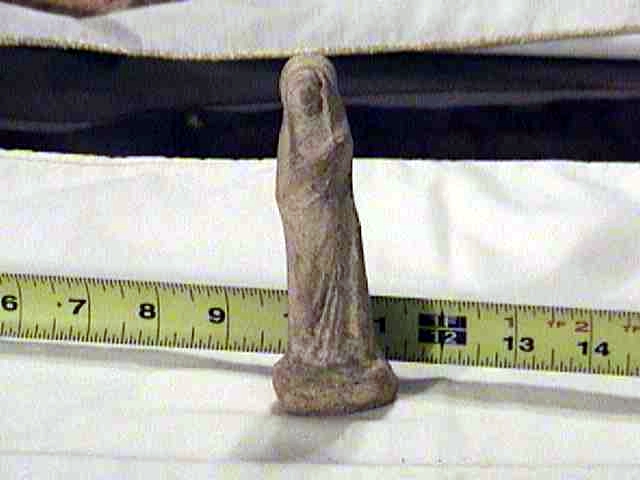 Terracotta - probably Aphrodite. She stands with her arms hidden under her himation. A stylish terracotta from the classical period of Greek art. From central area of Greece, Boeotia. 4th century B.C. No repairs.
Corinthian Exaleiptron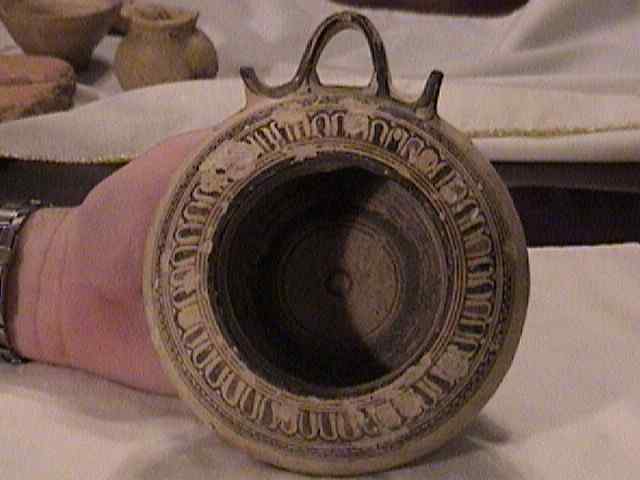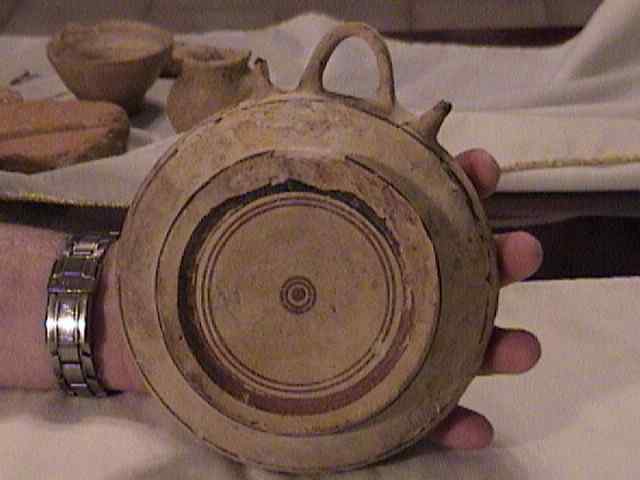 Diameter: 6 1/4 inches (16.3cm)This rare votive dish is decorated on the rim with encircling bands and linked dots and has a small ring handle with offset spurs to each side. circa 6th Century BCE.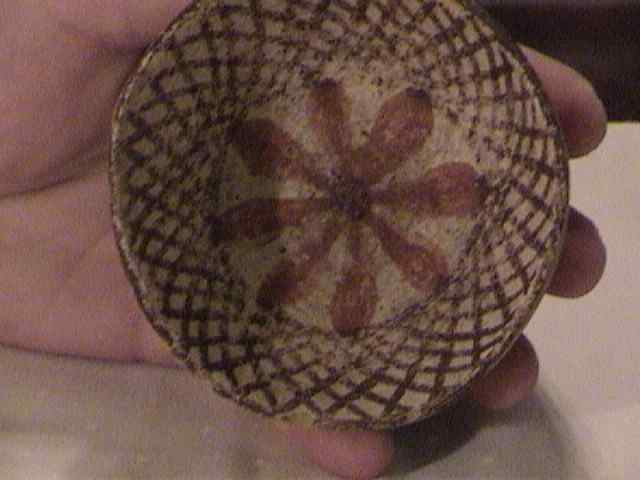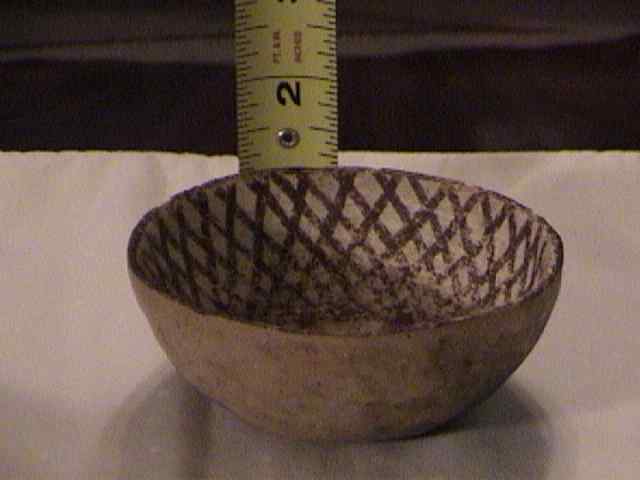 Neolithic???